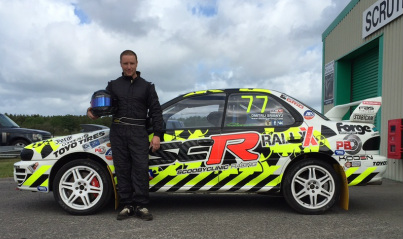 Finally newly built SCR Rallycross Subaru went out for the action!
BTRDA Rallycross championship two rounds with 1st place on Saturday and 2nd place on Sunday!
Good start and shakedown for the car, it will be reworked to do better for next rounds! Now I know what it needs to be better and faster
, as few issues like hand brake got me in some trouble by loosing precious time, and opened bonnet in my 1st heat on day one, however my luck was on my side... Doesn't matter why and how, win is a win yeah?....haha... M
y heats results were 4th, 2nd and 3rd and final race I came first,despite the classes were mixed...
Firstly I think it was a win for me and SCR team because of the actual effort on entering in to this championship,
Scoobyclinic
and I done massive job by getting this car ready, hours and hours of preparation work with deadline almost hitting in the back, car still was a non runner day before, and next day it went out and battled along others... What a journey and What a weekend! Then on day two I was 2nd in all heats and finals were finished in 2nd place too...
Thanks to organizers and everyone involved for an awesome event with special massive Thank You to all of my sponsors!
Scoobyclinic
Forge Motorsport
TOYO TIRES
SamcoSport
PB Brakes & Coilovers
Shining Monkey UK
Millfield Auto Parts
‪ #‎ApcOvernight‬
Koden Helmets
‪#‎TJMHUSSEY‬
Ravenol High Performance Lubricants
Corbeau Seats UK