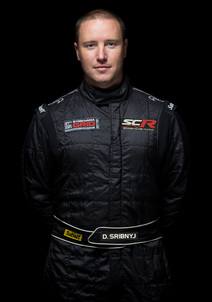 My 2016 racing season came to an end, so its time to look back through the year and see what have been done!
Before I start, I would like to thank everyone involved in my racing program!
Friends and family - for support and help with so much love!
SCR Racing team - for all the work and help on the cars! Both cars been very reliable and truly aggressive weapons with the combination of technology and experience Scoobyclinic have put in them, I cant think of a better machines!
All fellow competitors - for pushing me to go faster!
Sponsors and partners - for all the financial, product and service support and help!
Fans and followers - for being so awesome and cheerful regardless of was it a win or the loose!
​
Organizers and marshals - for doing fantastic job by running outstanding events and make the Motorsport so important in many peoples lives!
Media and press - for all the things they do to capture those priceless moments and then tell the world about the Motorsport community, which have the strongest passion spirits on the planet!
So, lets sum it up with what been achieved between 2 of
Scoobyclinic
Subarus I have raced in 2016!
Fueltopia Barrel Sprint
- 2016 Championship WiN - for the 4th year in the row! I won 1st place in 5 rounds out of 6 and only loosing one round due to a broken driveshaft! Also at every round I was the fastest overall which gave me another 12 points on table, that's more points than potential round win!
Formula G
- 2016 Championship WiN - for the first full season of this new British race series, which I believe will be one of the greatest timed disciplines in near future!
Gymkhana Grid
European Gauntlet, perhaps we should call it a World Gauntlet, since the drivers comes from all over the planet earth to take a part in this uniq event? - Anyway, after being 4 times European Champion in this Race series organised by
Monster Energy
, I finally was beaten, but hey, 5th overall from 55 cars in AWD class with best world drivers in challenge and by only letting 4 World Rallycross drivers in front of me with
Petter Solberg
being 1st and
Ken Block
4th - it say it all, and especially, with all the issues my car had, I think its a very great result! On top of that, I be back next year to challenge the title and try to get my crown back!
BTRDA
Rallycross - I competed in this Championship for the second full season in 4x4 supercar class, its with no doubt a very competitive and exciting Motorsport! Same as last year I finished 2nd in class on 2016 Championship table, despite I was leading it most of the season with very unlucky accident in the final round, which dropped me on second position and took my win away, but what a challenge!
With overall in 2016 I have attended 25 events, most of them being race days and few of them being public show displays or promo demo driving, some of the dates or venues been changed, but overall it makes my proposed plan before the season started completed by 100%
​
And as for the races, I stepped on 13 podiums with 9 of them being on 1st place and 2 Champion titles in the end!
This brings me in total of 61 podiums and 44 wins with 9 Champion titles in different race series, which is a great success especially, that it was only my 4th year racing professionally!
I can not thank everyone enough, who helped me to get to this point! But as I always say, I will do my best to get the top results in my future racing!
SPECIAL THANK YOU TO SPONSORS!
Scoobyclinic
TOYO TIRES
Pfitzner Performance Gearbox - PPG
Forge Motorsport
PB Brakes & Coilovers
SamcoSport
Competition Clutch
Synionic UK
Silverline-UK.com
Syvecs Ltd
Millfield Auto Parts
Koden Helmets
#
ApcOvernight
#
TJMHussey
Well done and thank you to all clubs , organisations and teams, race circuits and venues!
Fueltopia
team,
Monster Energy
team,
BTRDA
team,
Ten Of The Best
team,
Santa Pod Raceway
,
Donnington Park
,
Pembrey Circuit
Pembrey Circuit
,
Blyton Race Circuit
,
Croft Circuit
,
Elvington Airfield
,
Motor Sports Association (MSA)
and all involved in Motorsport World!
---
| | |
| --- | --- |
| ​SCR GYMKHANA SUBARU SHOTS BELOW TAKEN DURING 2016 BY AWESOME MEDIA PEOPLE WHOS WATERMARKS IN THE IMAGES | BELOW THE CAPTIONS OF SCR RALLYCROSS SUBARU, WITH THANKS AND CREDIT TO THOSE WHOS WATERMARKS ON THE PHOTOS |
---
​INTERESTED TO GO IN TO DETAIL OF WHAT MY SCR CARS CONSIST ?- CHECK THE GALERY BELOW
---
FACEBOOK SUM UP POST OF 2016 SEASON IS ALSO LIVE AND CAN BE CHECKED BELOW