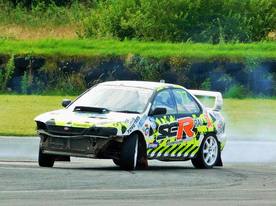 ​ANNOUNCEMENT - After careful consideration and very long thought, I have officially decided to pull out from Rallycross Championship for 2017 season. This decision was made due to several factors, with one of the major ones being shown in this video. Surely I will be looking forward to get back to RX at my earliest opportunity, but may take a while before it will happen...
But don't worry, its not over just yet! - I see the life the way, that if something ends, it means somet
...
hing starts and that's another ANNOUNCEMENT, which will be released very soon! And I can promise you, that it be one off to wait for with very exciting thing about to happen in my world of Motorsport!
​
I would like to thank everyone who was part of my Rallycross program!
Also I would like to mention, that my SCR Gymkhana Subaru is up and ready for the test day at
Official Santa Pod Raceway
this Sunday 26th February! Come over to check the beast out if you are about!
​
#
Scoobyclinic
#
SCR
#
ToyoTyresUK
#
PPGgearboxes
#
SamcoSport
#
PBCoilovers
#
PBbrakes
#
KodenHelmets
#
ForgeMotorsport
#
CompetitionClutch
#
ApcOvernight
,
#
MillfieldAutoparts
#
Syvecs
#
SilverLine
#
Synionic
#
TJMHussey
#
DmitrijSribnyj
#
Subaru
#
Impreza
#
Rallycross
#
RX
#
RallyX
#
Rally