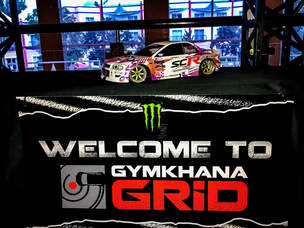 ​In few words – it was best Grid ever, not just to myself as a competitor, but overall, especially with over 2.3 million views of the live stream it makes the most successful showdown for the past 6 years, and thats not to count the live TV shows across the globe!
Now in to details, one week in South Africa made me love the Country and gave me loads of positive feelings, met new friends and tried new things like a crocodile and zebra grilled meat.
Monster Energy fuelled Race week consisted of 4 days full of action on brand new built track with freshly laid tarmac. It was nothing, but only the pleasure to slay my SCR Subaru and smoke loads of Toyo Tires!


Our journey started from Heathrow Airport in UK with almost 12 hours up in the air, we landed in SA Johannesburg International Airport and was transferred to the hotel, which was in Carnival City and just 5 min walk from the track. It really felt like a dream place with warm sunny weather and very fresh air. After checking in to hotel it was a time to finally reunite with my SCR race car after long 6 weeks shipping in container, it was one of the best moments to see her safe with thanks to Woodland Group, who was managing the shipping.
---
Unloading my SCR car and setting up pit area was straight forward, especially, that we had a big white tents for all drivers to hide in shades from the burning sun.
Following day was general preparation and checks on the car and meeting the main man from my South African SRD support team Johnny.

---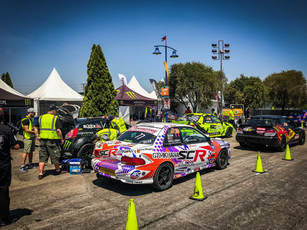 ​ Thursday was a media day with passenger rides to VIP guests and media representatives, it was also the first time to get the taste of the track, which was designed by the Grid team. Track had very long straight from start to a first corner, this was a longest straight line we ever had in past 6 years. Surely it was very fast, but it was clear, that the cars with most power output will take an advantage, then smooth transitions between obstacles, such as 2 airplanes and big stack of tyres with barrels in figure of 8 sections. This made the track to be very interesting and enjoyable to compete, I would say it was fairly easy to remember and medium technical wise.
Media day ended with failure of my stock 6 speed gearbox, which decided to give up from my pressure and 1st gear made it way out of the game, I had a spare box, which was different spec from what I needed, but still was good enough for following practice day. My SRD support team of local guys changed it overnight and started to rebuild my original gearbox, so we could change it back for Saturday qualifying.
---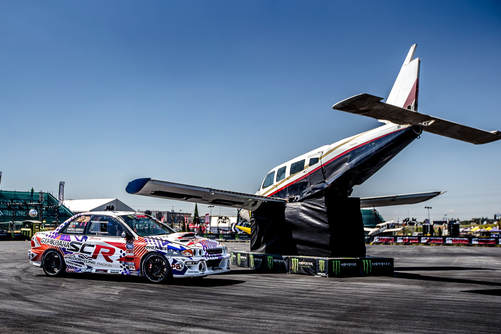 ​By end of Friday track was slayed and all the lines dialled in, car loaded on SRD recovery trailer and made it way to the workshop to get the repaired gearbox swaped.
---

​Saturday morning car was back and ready with 4 qualification sessions, where each of my runs had an improvement with final result of me qualifying in 5th position in my AWD class, but at same time that was also an overall 5th out of 46 cars which made in to Saturdays qualifying, while original number was something around 60.
Times were very quick from World RX Supercars with World Champion in WRC and RX Petter Solberg and current World Rallycross Champion Johan Kristoffersson sitting in top 2, while Andreas Bakkerud team mate of Ken Block qualified 3rd and 4th respectively.

​It was good to see myself with my street SCR Subaru sitting in 2.02 sec combined run, when Ken Blocks 4th position was at 1.59 sec while everyone else behind me in AWD class was at 2.10 and over meaning, that I am much closer to Supercars rather than rest of the Grid.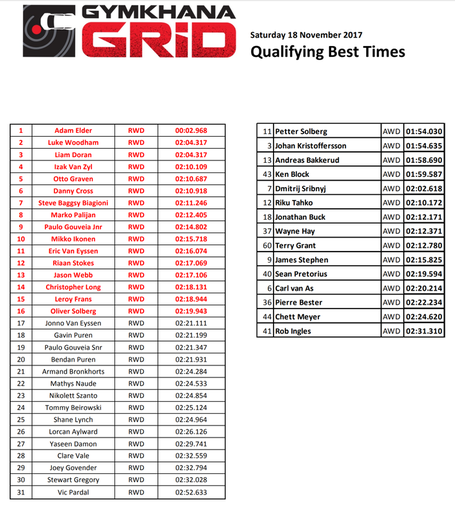 ---
One of the cool moments during the video shoot for the coming soon documentary with Master himself Ken Block and some of the best drivers from around the world. Nikolett Szanto, Petter Solberg and his son Oliver, Adam Elder and Luke Woodham with me hiding on the background.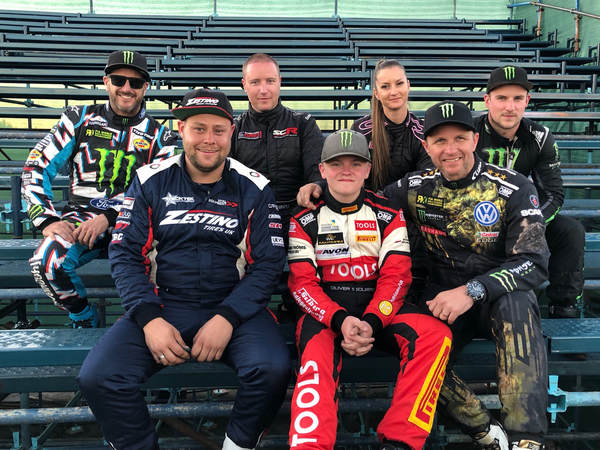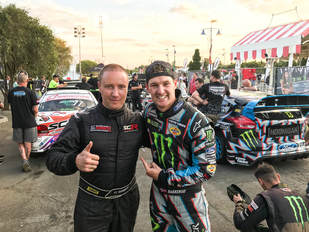 Moving to Sunday main race day with top 16 knockout battles, we had one dial in run in the morning with head to head races starting in late afternoon.
I was placed against Carl Van As, who was one of South African guys in my top 16 battle, but his car didn't made to the Grid with broken differential, I was very disappointed to miss the race, but was moved straight in to top 8, where I was against Ken Blocks team mate Andreas Bakerrud in his World RallyCross Ford Focus RS RX supercar. It was very obvious, that my skills was helpless against millions worth of latest technologies packed in to that beast, but I done my best even, that I did not win the race, I still set the best time after 4 main supercars.

Finally as I predicted - VW World RX team with current World RallyCross Champion Johan Kristoffersson and 3 times World Champion Petter Solberg taking top 2 spots while Hooningan Racing team with Ken Block and Andreas Bakkerud making Top 4.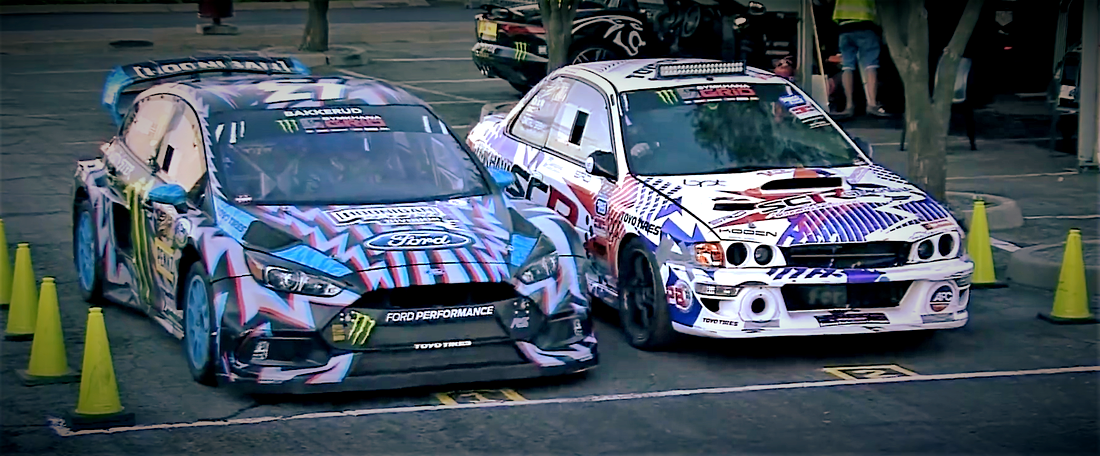 I am happy with the result for my self and my SCR/SRD team being 5th, meaning, that I still got all it takes to be where I am and keep fairly far away from other competitors who was behind me.
Looking forward for the new season and hoping for more Gymkhana Grid in a new year and will rethink the strategy for the main event next year... in 2 words - anyone wants to give me World RX spec car for a weekend?=)
---
Below is a gallery with some of the shots made during the Grid week, some more media still to come and I will upload it to this same gallery when it be ready with some videos and links to official reports

---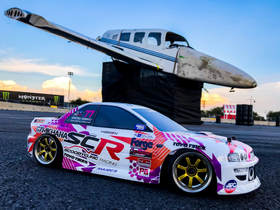 ​ Apart from real car racing I had my HPi RC replica to take on this Gymkhana Grid South African edition track. It was very cool playground for this little beast especially with newly upgraded engine and more grippier tyres it could perform very fast entry spins and all kind off sideway action.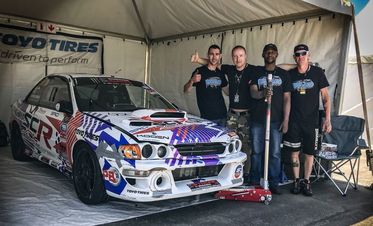 I would like to thank all of my sponsors for continuous support especially
Scoobyclinic
for such a great car and for keeping me at distance of the phone call for any tech advise and Pat for looking through my data logs on Syvecs ECU.
​Special Thanks goes to my South African support SRD team, everyone done brilliant job by looking after me during this event and providing such an amazing service!
Johnny, Brandon, Tyson, Tracy and Olga, you guys was my heroes!
Thanks to Jerry from Import parts and Mark from Samco for helping me to get things arranged for this very important event!
​
​
Massive Thanks to all my Sponsors for making my racing going and we still have much more potential to open up in future!
Thanks to all Organisers and especially Mr Ken Block with Monster Energy for bringing such an amazing Race event and make it possible to race against worlds best teams and drivers!
Congratulations to all podium finishers and well done to all drivers, competition was very strong and thats what I like most!

---
You can watch live stream from Sundays battles below