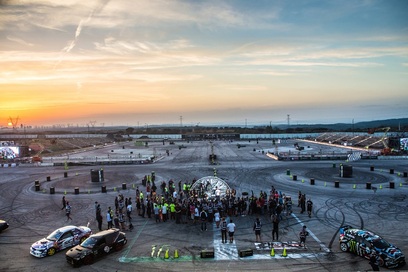 Gymkhana Grid
2014 - AWD STREET CLASS - WON - that's my third year in the row of taking European Champion title...and very new and surprising in AWD SUPERCAR CLASS I took 3 rd place !!!
What I can say...? I am absolutely over the moon... This year was definitely the hardest year for me, but the main thing is how it finished!
Honestly I had no faith today after I hit the concrete wall during one of my practice runs and broke all suspension on front left corner with subframe twisted and front wheel jammed and rear wheel out of the line too..
I want to say a massive thanks to
#teamuk
RJ Price , Danny Cross, Paul Cole, Kyle Collins and everyone who helped to sort this really serious problem! So I could get back on the track just in time for qualification session!
All what happened after I can say is my luck,the car been able to run, but it was shaky and with bent arms and outlined wheels... I had no grip what so ever ,so the only option was to flat out most of the time and trying to overcome no traction by huge amount of power from the freshly built engine by Scoobyclinic...that way I could keep my lines fairly straight...
All in all I want to thank all my family and friends who supported me and came thousands of miles to be here with me!
Massive thanks goes to
Monster Energy
crew team and
Ken Block
for once again making this event happened!
And of cource I want to thank all my partners and sponsors who helped to build and maintain the car through yet another race season!!!
Scoobyclinic Chesterfield
( SC-R) ,
Forge Motorsport
apc overnight
Millfield Auto Parts
Syvecs Ltd
Tiger Racing
Shining Monkey UK
Toyo Tyre UK
SamcoSport
T&JM Hussey
Ravenol Oils
Pfitzner Performance Gearbox - PPG
— at
Rock in Rio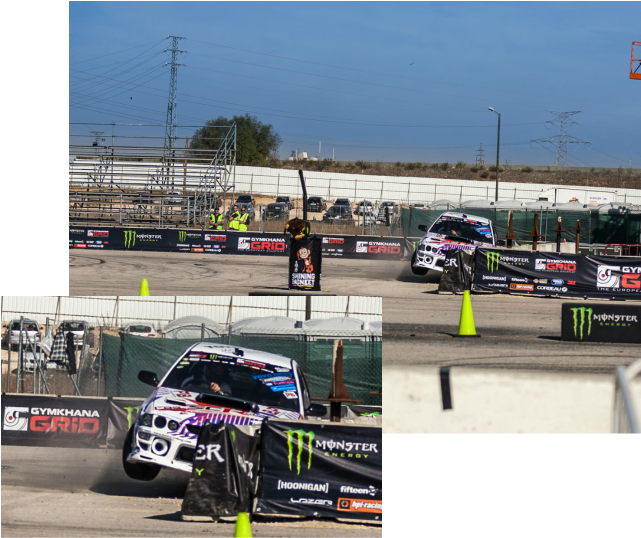 Gymkhana Grid - Hitting the wall - why? - because its on the way... yes, that moment during my practice runs... I went to wide and ended up on dust and sand covered the side of the track, so the car lost the grip and slided me in to concrete barrier, I broke suspension on front with the wheel jammed and rear wheel knocked out of the line, but massive thanks to #teamuk RJ,Danny,Kyle and others for fixing it in unbelievably quick time, I was back on track for my qualification, and was thinking - am I really back to race??? Thanks guys!!! photo by Tarmo Tomson — at Rock in Rio
EUROPEAN CHAMPION TITLE FOR THE THIRD YEAR IN A ROW AWD CLASS PODIUM - 1ST PLACE!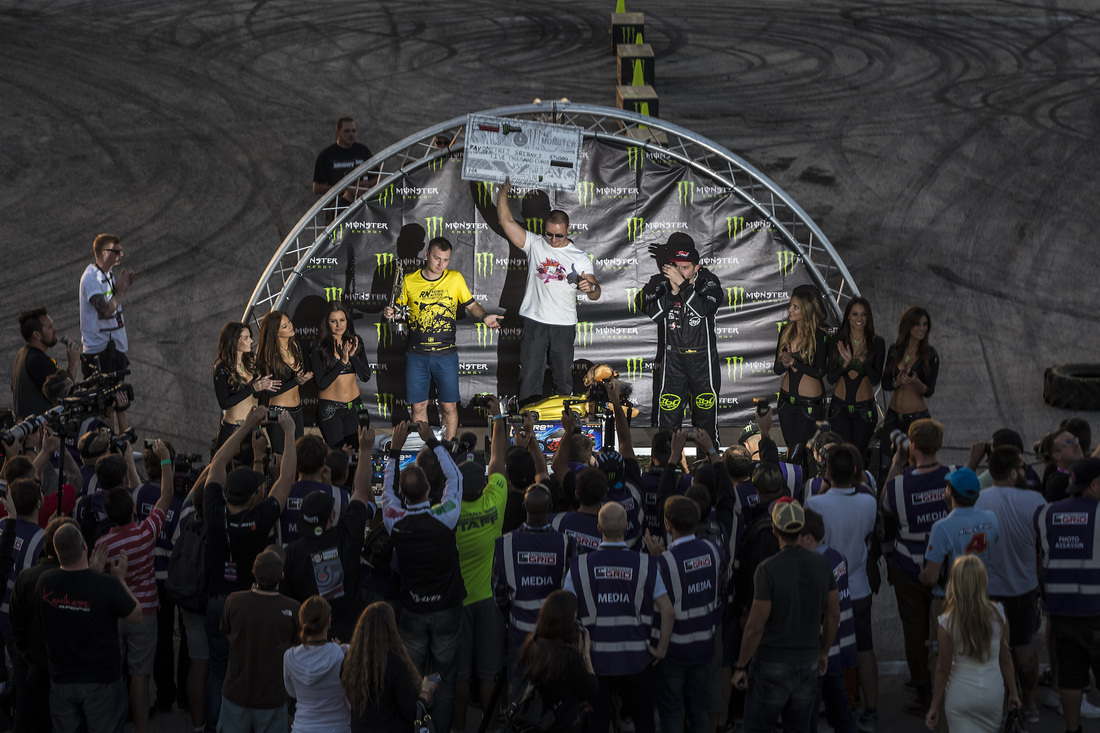 SUPERCAR CLASS PODIUM - 3RD PLACE