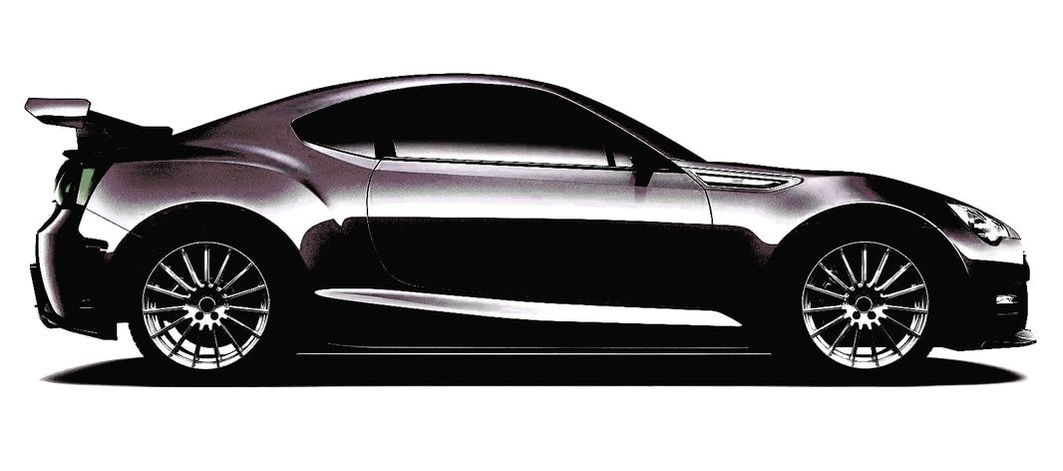 ANNOUNCEMENT! - THATS A BIG ONE!
​
I am very pleased to share with you my new project, which is currently in progress and due for completion in very short time!
Since Subaru still have not confirmed the STI version of BRZ to go in to production, I could not wait any longer and decided to bring my dream car in to this world myself.
BRZ / GT86 / FRS - whatever you want to call it! This is already an exciting car to start with! Small, low and light, but whats most interesting about this build, is that it will be the ALL WHEEL DRIVE race car! YES! - AWD / 4WD / 4x4 - again whatever you want to call it, but yes it will have all wheels in action!
This idea been for long time in my mind and with some spare time, which became available after putting on pause my Rallycross program, I finally could get this project rolling!
I decided to call it BRZ86 because its a shared chassis between Subaru and Toyota. However it will be fitted exclusively with Subaru running gear and all wheel drive 6 speed transmission, while the new race boxer engine will be built by
Scoobyclinic
and will produce over 500bhp of pure happiness and 500 ft/lb of torque pulling it carrier to the finish line.
I had to keep this project as a secrete until today, because I wasn't sure, that its be happening the way it was planned, especially with a lot of work needed to adopt the AWD system to this RWD chassis. But with great help from people in business the ideas became reality and at current stage the car undergoing modifications to chassis and safety features being added on for extra rigidity.
All major metal work being done by
Roll cage designs
. This guys can truly transform thing from plans on paper in to awesome builds, they been specialising in all sort of race preparation on cars for many years and have high reputation and approval in the industry!
Apart from chassis, most of important components from this puzzle already been prepared or arranged and will be ready to be bolted on once the chassis collected from Roll cage designs in less time, than it actually took me to believe that this project is becoming so much of the actual thing!
The purpose of the car and the spec was pointed to target the needs to compete in
Gymkhana
and
Barrel Sprint
races, but was I ever limited with my current SCR GC8 race car? - Sprints, drag racing and anything to do, where I got to beat the time, thats what all this build is about! I am confident, that with back up by Scoobyclinic and all my sponsors and partners this new car will be just another one off in it kind! Strong, attractive and very competitive!
I guess thats it for now, but you are more than welcome to like, share and follow this build on the page which I have created a while ago, it is dedicated specifically on updates with the build -
Subaru BRZ / Toyota GT86 - AWD conversion
​
Like, Share and follow! - it be a change of the history when finished!
Special thanks to Donny, Barry and John from Roll cage designs for accepting this challenge and helping my dream to start to come through!
Also many thanks to all my sponsors, who always behind my back and give the so much needed support!
#
Scoobyclinic
#
RollCageDesigns
#
ToyoTyresUK
#
PPGgearboxes
#
SamcoSport
#
PBCoilovers
#
Pbbrakes
#
KodenHelmets
#
ForgeMotorsport
#
CompetitionClutch
#
ApcOvernight
,
#
MillfieldAutoparts
#
Syvecs
#
SilverLine
#
Synionic
#
TJMHussey
#
DmitrijSribnyj
#
Subaru
#
BRZ
#
GT86
#
BRZ86
#
BRZ86AWD