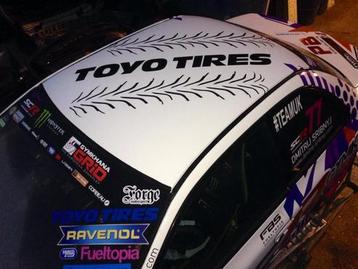 Toyo Tires - was my choice when I started racing for many reasons - superb performance on track and wide choice of tyre models suited for any kind of weather condition and surface.Back in 2014 season I was taken on board by Toyo Tyre UK and our partnership have extended through 2015 season too , that was very big achievement for me and I would like to thank them for being such a supportive partners! So I thought it will be nice to leave some shred tread not just on the tarmac, but also to put a stamp on the roof of SC-R Impreza. During 2014 there were a lot of drones with video cameras flying over the battlefields, so this didn't stay unnoticed =)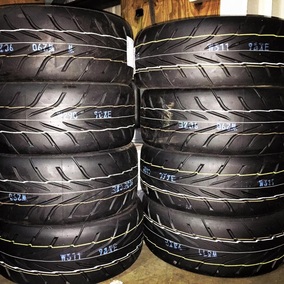 When I see this, I am getting very emotional! So , here is my emotions in words!
=)
"Some people like the smell of flowers
Some people like the smell of food
But I do love the smell of toyo tyres
And doesn't matter how they are cooked

I like them smokey while they spin and melt
The smell of rubber makes me feel well
I like them fresh or burned to death
And I will decide as Im the master chef"
Thanks to
Toyo Tyre UK
for another supply! Now its my turn:)
Another one.... =)
"Tonnes of rubber was shredded this season
Clouds of smoke were let to the skies
Toyo Tyre UK been with me for the reason
To perform and to win while gripping to die"