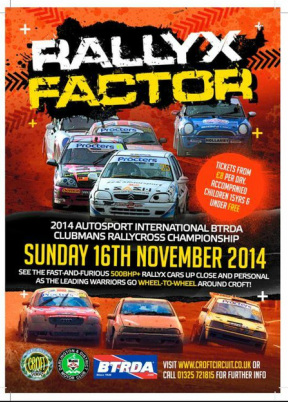 Just another exciting news as we all thought that my racing season came to an end and so did I , but in the last moment the unbelievable thing happened and I will still compete for one more race in this season! As most of you know, I was making the plans for 2015 with my first entries in to very new for me discipline of racings - and that's Rallycross - of course don't expect much, as i will be testing it for the first time and take it easy on my foot..., well if I can..smile emoticon
So its all about my entry in to this years BTRDA Clubmans Rallycross Championship Round 5 - Croft Circuit - North Yorkshire 16th of November 2014.
I will be using not a Gymkhana Grid car as its totally different set up, but one of the Scoobyclinic Chesterfield track cars - the photos of this car as it stands now, its ex time attack Impreza, but currently it being redesigned for rallycross, so stay tuned!