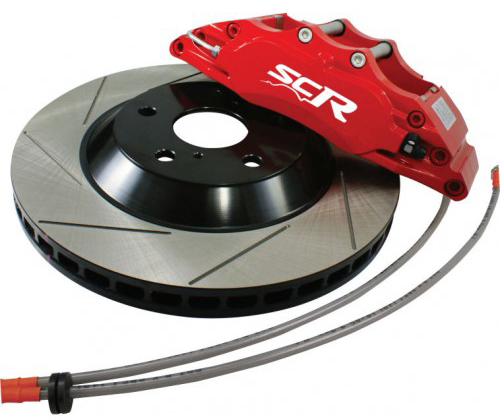 SCOOBYCLINIC RACING 6 pot 330mm Front Brake Kit
SKU:
£1,199.00
£1,199.00
Unavailable

Kit includes everything you will need except brake fluid:
Pair of lightweight strong aluminium caliper
Pair of race specification rotors
Pair of lightweight aluminium bells
Pair of steel brackets
Pair of braided brake lines
Set of brake pads
Full fitting kit AND Fitting guide
Choice of caliper colour
330mm brake kit requires a minimum of 17" wheels




Rotor and Bell Assembly:
Balanced rotors to ensure optimum performance, the kits come pre-assembled and ready to fit. The bell is manufactured from lightweight aluminium. Keeps unsprung weight to a minimum and reduces servicing costs.
SCOOBYCLINIC RACING calipers are CNC machined from aluminium, with S45C steel CNC mounting brackets for strength and accuracy of fit on your vehicle.
SCOOBYCLINIC RACING brake pads offer an excellent fast road and mild track experience.
We are able to offer a wide range of alternative pads to suit your needs.