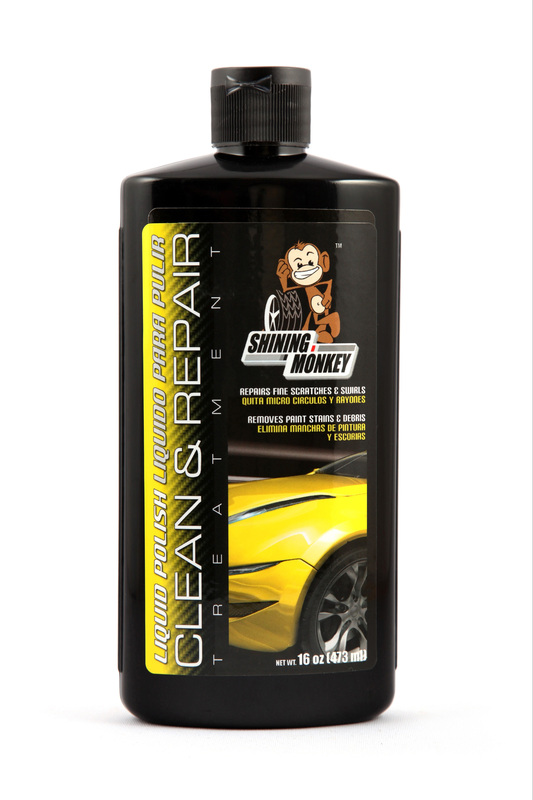 Clean & Repair
SKU:
£12.99
£12.99
Unavailable
Clean & Repair Your Paint!!
Removes micro scratches & swirls!! Takes off Stubborn Paint Stains like Rust, Grease, Tar and Other Surface Elements!
Shining MonkeyTM Clean & Repair Treatment is your first application for a perfect finish. Our formula has been fused with P.T.F.E. and the highest quality Brazilian Carnauba Wax to produce amazing results in a fraction of the time then competitive products. This formula will Clean & Repair your paint surface by removing unsightly micro swirls/scratches, paint stains, and contaminants. Safe on all paint surfaces and clear coats, our polish will restore a brilliant shine by removing oxidation and reduce fading. This easy on/easy off formula will not leave behind any chalky white residue and can by applied by hand or with an orbital buffer. For best results, follow this application with our Color Enhance Treatment.

Clean & Repair Treatment 16 fl. oz (473ml)

Contains Carnauba Wax and P.T.F.E. resin
Immediately bonds to paint surface
No hazing or waiting... On and off in One Step!!
No chalk, dust, or residue
Cleans and repairs paint surface
Nano Technology
Removes micro scratches, swirls and surface stains
Removes oxidation
Safe to use with a polisher/buffer
Use as a single treatment or as Step 1 of a 3 Stage process. Follow this application with our Color Enhance Treatment for amazing results!