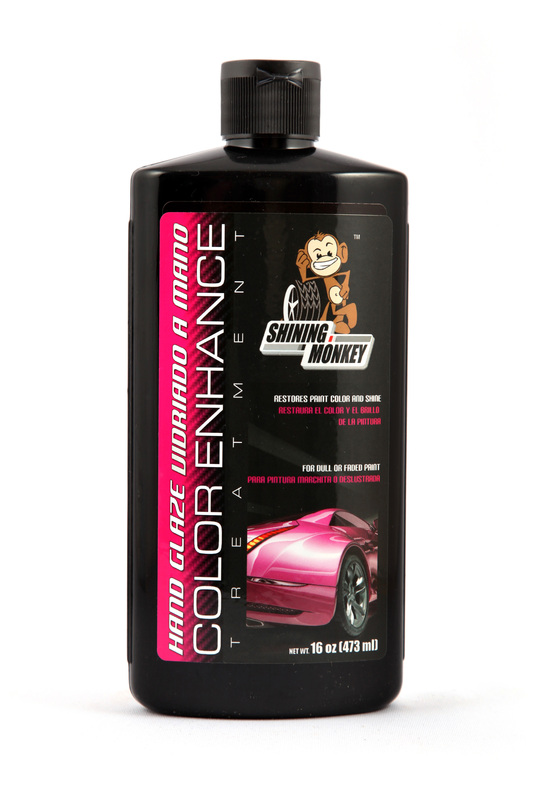 Colour Enhance
SKU:
£12.99
£12.99
Unavailable
Bring Color Back to Your Dull or Faded Paint!!
Restores Paint Depth, Color and Shine! Nourishes Your Paint and Replaces Emollients and Polymers!!
Shining MonkeyTM Color Enhance Treatment is formulated for dull and/or faded paint. Our formula was developed using a unique combination of rich natural oils, emollients and polymers to give your paint the ultimate depth and shine. Our formula will nourish your paint and take away that dull faded look leaving behind nothing but brilliant color. This treatment does not protect your paint and must be followed by applying our Seal & Protect Treatment for ultimate results and protection.